Begin at the beginning
We met on the internet before it was fashionable and were married on February 23, 1995. Our honeymoon was a Caribbean cruise on Norwegian Cruise Line's M/S Starward. We were completely overwhelmed by all the options for fun in the sun when we received the signup sheet for activities, but we made the decision to go sailing and snorkeling first. It was a life-changing experience.
Neither of us had ever been on a sailboat before. As the captain cut the engine and we felt the wind fill the sails, we looked at each other and said, "Wow! This is great." At the end of the day, we hurried to look at the activities in hopes of doing this one again. We were able to get one more sail in during the cruise.
When we got home, we immediately set about to buy a trailerable sailboat.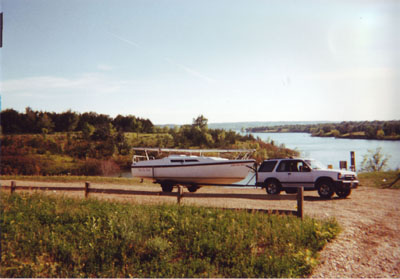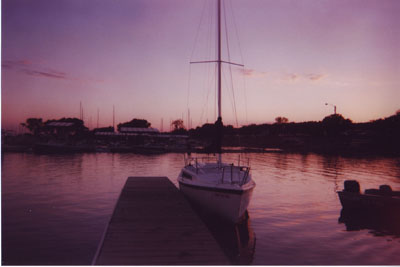 We had a few adventures and learned what it means to heel over in the wind.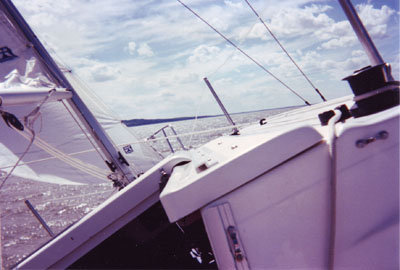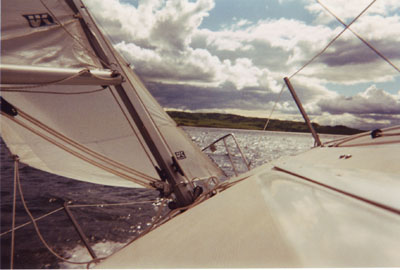 It took us only one summer to decide that we wanted more adventure than we could ever get sailing on inland lakes. In 1995, Larry traveled to the Annapolis Sailboat Show to begin shopping for our future home afloat. We didn't find her until the summer of 2000. She was hiding out in Toronto, a blue-water cruiser just waiting for the chance to go exploring. All she needed was a new name. Her owners were enamoured of "The Owl and the Pussycat" and their "runcible" spoon. They wanted the name back, and we happily relinquished it.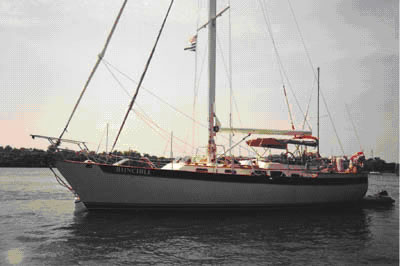 The owners and our surveyor and family joined us for a lovely renaming ceremony and sail-away party. Afterward we set sail across Lake Ontario aboard No Boundaries bound for Baltimore.
Now we are finally finishing the tasks that must be done to make No Boundaries truly ready for the ocean. Our tentative plan is to depart Baltimore in the spring of 2008. We will head north and hope to make it all the way to Newfoundland before we start back southward. When we do make that turn south, we plan to keep going south, through the Caribbean and down the coast of South America to Cape Horn. We know our boat can do it, because we met a couple recently who took a boat just like ours on a similar journey.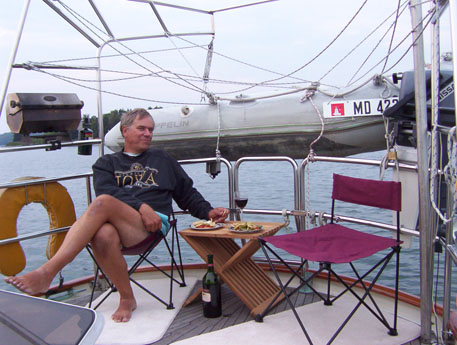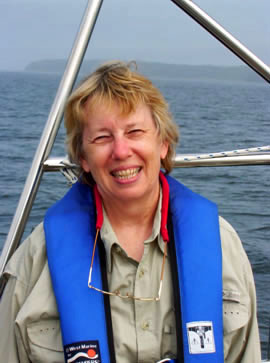 These photos date from our first cruise in Maine. It was a great adventure in Fogust, 2003.
So, this is home sweet boat, the key to a world without limits.